Famous Art Paintings & Artists
What paintings are famous art?
Since there is no formal measurement for works of art in museums perhaps the question should be rephrased: What makes artwork famous? The answer starts with the painters and their reputation from individual pieces and their art works as a whole. For example Pablo Picasso and Georges Braque are painters and famous paintings by them are big in the art gallery world. Their abstract expressionism, cubism and other artistic styles and media are very familiar and well known. No question it is famous art but no single piece comes to mind as probably the most popular of all, Leonardo Da Vinci's famous oil painting of Mona Lisa.
Famous Spanish artist Salvador Dali is well known for his many paintings in the surrealist art style but most people would recognize his most famous painting called Persistence of Memory with the melting watches in front of a barren landscape. He has many big selling oil painting reproductions as signed and numbered art prints in museums, galleries and private collections around the world and this would qualify as famous if not fine art.

How did the Medici family change Medieval art?

The Renaissance started in the Italian city of Florence and the Medicis were a rich family that sponsored now famous painters and many of their artistic projects became very famous. Not every piece centered around the Christian religion which had dominated the art scene. Many artistic concepts were developed during this period like perspective, self portraits, still life and they in turn spawned many design and style changes throughout all of Europe for several hundred years.
When Claude Monet first put his Impression: Sunrise for sale, now known as Impressionism, few would have predicted how his images would help build the art gallery sensations of Henri Matisse, the style of Vincent van Gogh, or even Modigliani but as luck would have it he certainly was an influencer.
In modern times abstract oil painting became highly developed as did Pop Art. Andy Warhol is one of the most well recognized in the Pop Movement with his Brillo Boxes and portraits of Marilyn Monroe done with silk screen techniques.
The following is Doug's List of very famous single pieces, my resource of history's most famous paintings by famous Artists. This is not an attempt to define what is best, beautiful, or most inspirational. Rather it is an chance for beginners to meet famous artists and discover more of the paintings in oils & acrylics and new media techniques to use that information to discover other figurative paintings or pure abstract paintings by not so well known contemporary artists.
• Mona Lisa – Leonardo Da Vinci
• The Scream – Edvard Munch
• Last Supper – Leonardo Da Vinci
• Starry Night – Vincent Van Gogh
• American Gothic – Grant Wood
• Campbell's Soup Can - Andy Warhol
• Un dimanche après-midi à l'Ile de la Grande Jatte- Georges Seurat

Are you thinking of giving any of the famous paintings as a gift? This artists gallery of famous paintings has selected from the extensive online resources, oils, portraits, abstracts and quality still life paintings for sale as posters and prints online. Custom matting and framing combinations are built in to the Art.com and AllPosters.com web sites and it has made my own buying experiences with them fun.
There are other artist portfolios online that may be of interest to more advanced students but I have yet to discuss. See if you are familiar with these famous artists. If you know more than one, congratulations, your lessons bring you to even more of the greatest in Abstraction and design.
• Francis Bacon
• Piet Mondrian
• Joos Van Wassenhove
• Brett Whiteley
• Marten Jansen



Are you thinking of giving any of the famous paintings as a gift? This artists gallery of famous paintings has selected pieces for sale.
Famous Art Paintings

---

Famous Portrait Paintings
Many famous portrait paintings from contemporary art painters were of celebrities or wealthy patrons of the art galleries for the artists.
---

Pictures of Famous French Paintings
The Famous French Paintings art gallery has contemporary artwork, art prints, by famous French artists listed, their watercolors, abstract paintings, landscapes, Impressionists, Monet still life.
---
Famous Landscape Paintings
The art posters and prints of Famous Landscape Paintings are available in the online art gallery. Contemporary art landscapes for sale by well known artists.
---

Famous Spanish Paintings
The famous Spanish paintings of dancers by Dali, Goya, El Greco, Joan Miro, and other Spanish painters are available as art posters and prints including Guernica by Pablo Picasso in this online art gallery.
---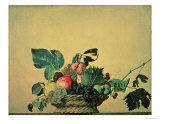 Famous Paintings by Caravaggio
The list below of famous paintings by Caravaggio are the most well known an available as art prints. My favorites are the three displayed in this online gallery.
---
Famous Renaissance Paintings
List of famous paintings by da Vinci, Michaelangelo, Raphael, Titian available as art prints. Online gallery of Mona Lisa, The Last Supper, Sistine Chapel, School of Athens.
---

Famous Art Paintings
This gallery of famous paintings has Picasso, Impressionism, Leonardo da Vinci's Mona Lisa, Henri Matisse, Renoir, Vincent Van Gogh, the Scream, Jackson Pollack, Monet, Klimt, Jasper Johns, more.
---
See Doug's Art
To check out artwork (including the sexy shoes) by Doug Dourgarian and see more links for the online art gallery click here for my web gallery of art .

Other Pages of Interest

The California Art pages can be found on this page.
Be sure to see Doug's Shoe Art in the High Heels Gallery .
The Andy Warhol Art information can be found on this page.
To check out other artwork (including sexy shoes) by Doug Dourgarian and see more links for his online art gallery click here for his web gallery of art .

Click here to leave Famous Art Gallery for more links to artistic styles, artists and their online art galleries, art prints and art posters. Browse the links found at the bottom of Home Page.